What comes to your mind first when you hear the word
Yes, blood is life. Do you know, thousands of people die every day due to the unavailability of blood?
So, we need to monitor the blood cold chain to increase availability by reducing blood wastage.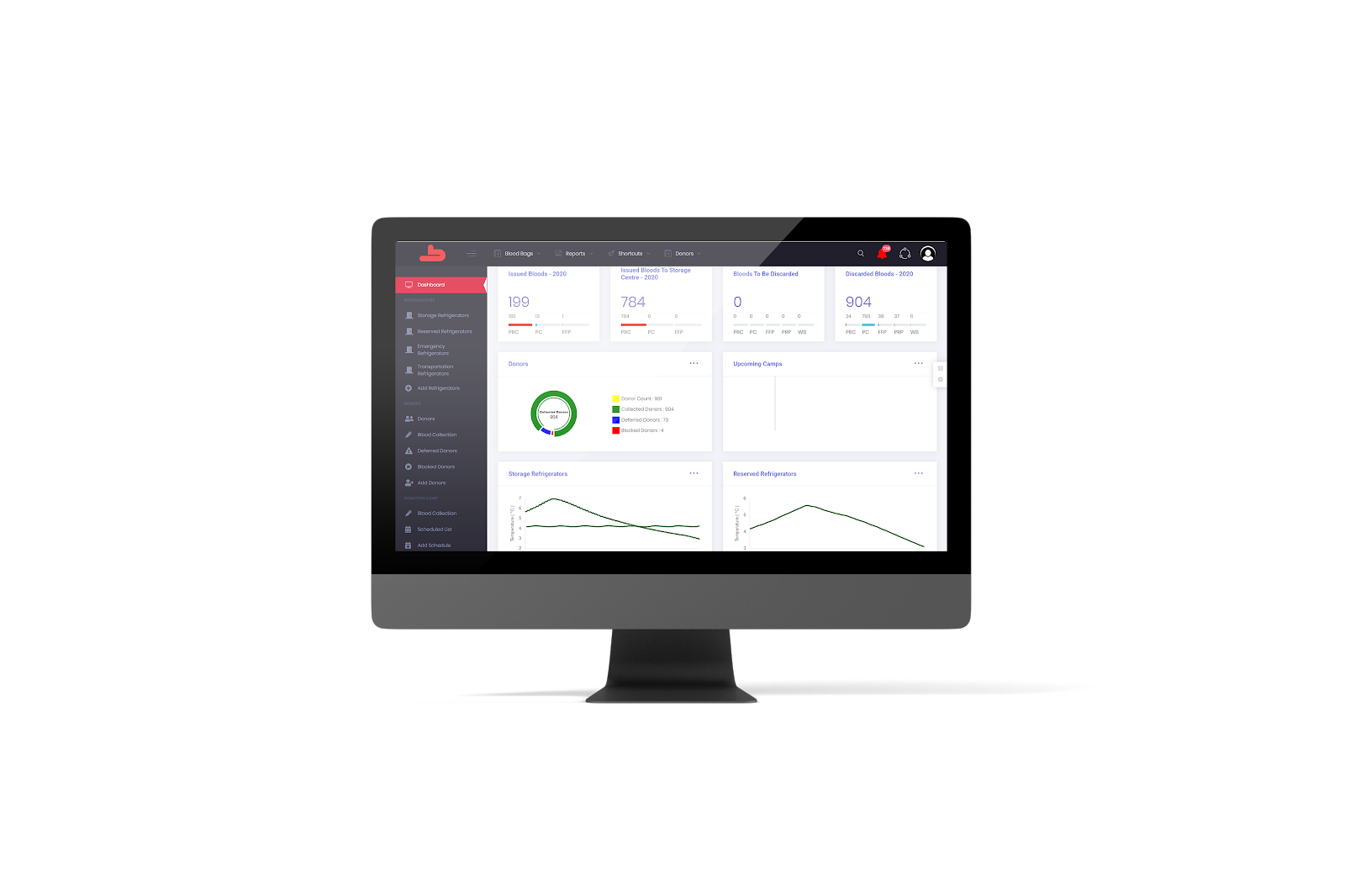 – Lack of a blood bag monitor.
– Usually, mother blood banks do not take back unused blood bags from storage centers. It is because there is no certainty of the quality of the blood bags.
– There is no monitoring and traceability of the temperature of the blood bags during transportation.
– Most hospitals depend on replacement donation rather than voluntary blood donation.
– The IoT-based blood bank information system will monitor blood bags in the blood supply chain.
– It is a complete, precise, and effective device. It monitors the quality of blood bags by continually tracking their temperature.
– Bagmo blood bank software is a complete inventory management system for blood banks. It increases the information retrieval speed. As a result, it reduces a lot of manual effort.
– Bagmo is a decision-supporting technology. Hence, it supports hemovigilance practice.
Key Benefits of our blood bag monitor
Bagmo helps in increasing